Oh whisky, the on ice spirit that is notoriously only an old man's drink. We've seen enough of such references in pop culture to make us think that way it's fair to say, but is it more than that? Does drinking Whisky under 35 make you a bit of a douche?
It's World Whisky Day tomorrow, and I'm firmly sitting in team #whiskyin. I love a cheeky dabble, whether on the rocks, via and Old Fashioned or with any lovely mixer. Not quite sure if you fancy it a youthful bev of choice? Let me persuade you.
 #1 Mixers Will Change The Way You Think About Whisky
So let's just clear out that idea that whisky is only drunk on the rocks by Don Draper. Step into the 21st century, and the amount of whisky mixers has never been larger. From your standard whisky/coke, whisky/lemonade for a lighter taste, to whisky + tea (seriously, recipe here), and whisky + juice (think grapefruit, lemon or juices that aren't too sweet, but will compliment the whisky). Options are plenty.
#2 Whisky Food Pairings Are Delish
Whisky is actually becoming hugely popular when it comes to food pairings. Put that bottle of red back in the cellar, and instead pair up any type of whisky with foods like Duck Breast and Sriracha Chicken Wings. You can even head into dessert territory, think Choc-Orange Cheesecake. The aromas and boldness of whisky helps bring foods like duck to life, and even help balance the heat of spicy chicken wings.
If you still need convincing and you live in Sydney, head down to Dewars Scotch Egg Club pop up bar on 152-156 Clarence St for the full whisky + food experience. Dewars have a huge range of different whisky for every palette, and this little pop up bar is specialising in making sure your food matches your drink. The Scotch Egg is a must have.
#3 It Doesn't Have To Be A Super Strong Palette Killer
Contrary to popular thought, the spirit doesn't have to be a strong, heavy, bitter drink. It can be turned into summer thirst quenchers to perfect drinks to even start the night of. And even if you are on to prefer whisky on the rocks, various whiskies exist with a more floral, and lighter tone, some even mixed with honey or cinnamon for an easier sip.
#4 Cocktails Galore
Regardless of your sex, there is almost a certainty that we've all had our fair share of cocktails over time. And you might be surprised to know that whisky cocktails are very damn common – you've probably already had one! Think Old Fashioned, Manhattan, Whiskey Sour, Rob Roy, the list goes on.
#5 Father Bonding Time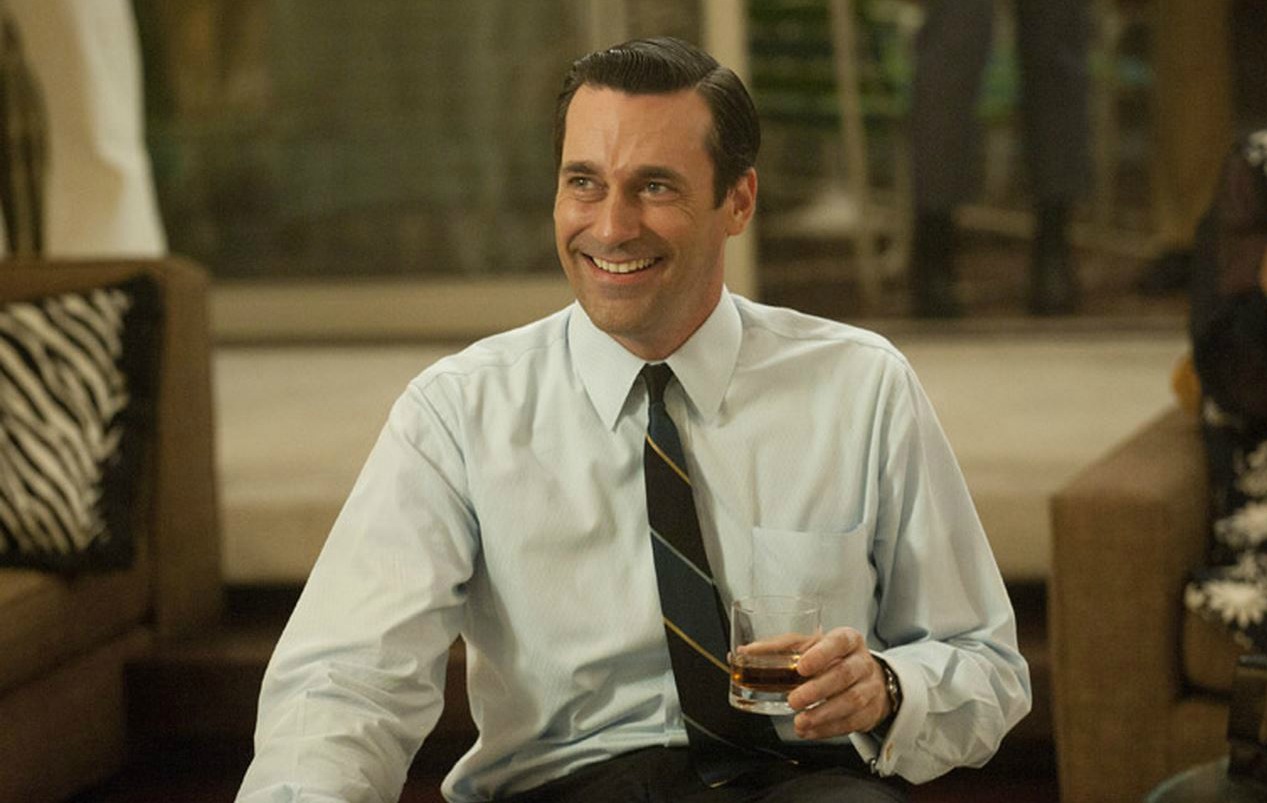 Look, whisky might always carry the stigma of being a drink commonly made for older men – so why not take advantage of that? Grab a bottle and spending some quality time with dad, he might prefer it straight, but with so many options at your disposal, you'll be hooked in no time.
Image Source: YouTube, Dewars, Be At One, Hands On Deck, AMC