The modern Aussie male isn't a drongo, instead he has a polished sensibility. For the shopping averse menswear that nails comfort, style and a certain ease fly to the top of the list. Urban ready with a street awareness, basics upon basics, denim handcrafted and tees emblazoned with pure wit. Take your pick there's something for each of us.
#1 Barney Cools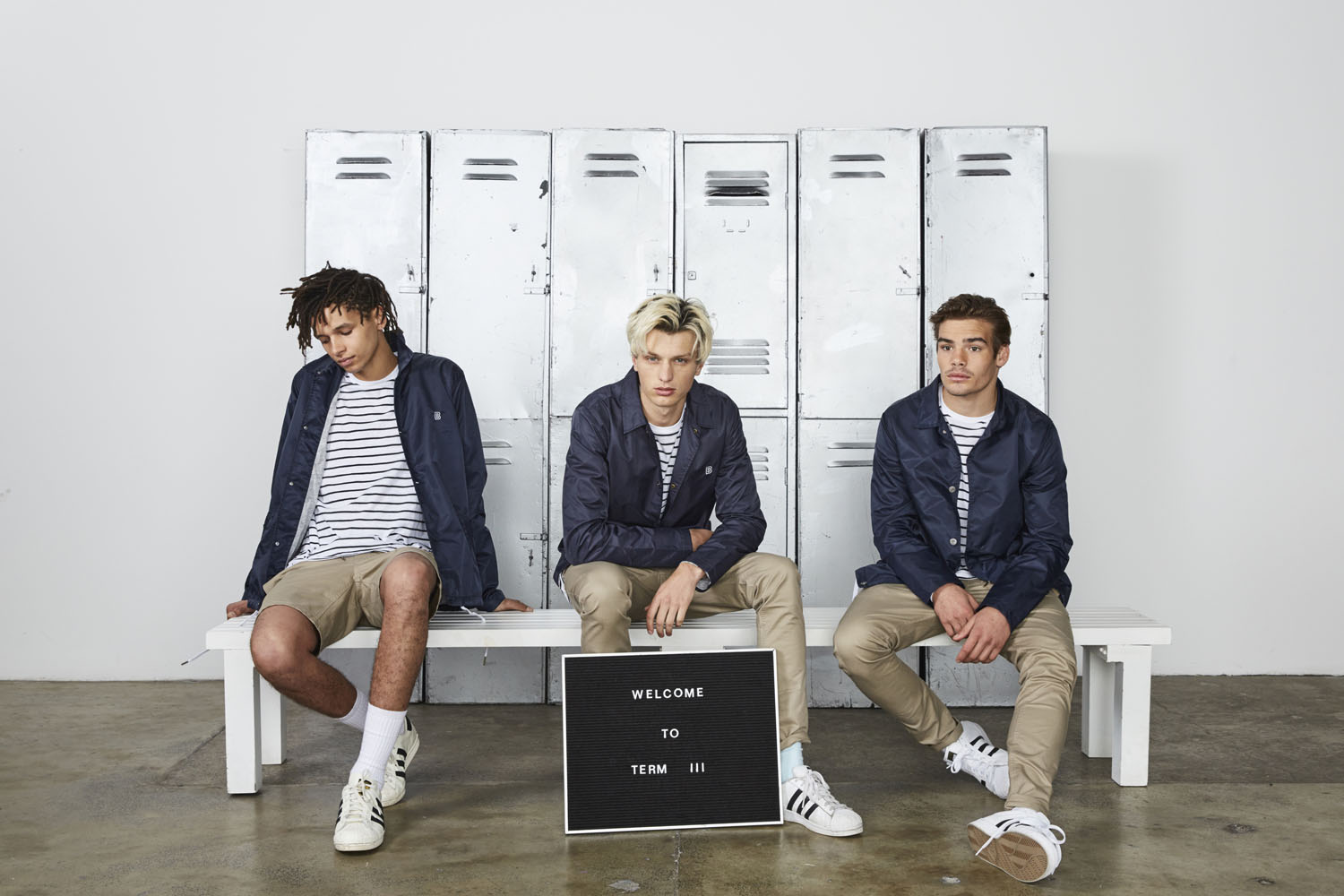 The chinos are made for long days of wear, an adjustable waist and cinched at the ankle. Just how you like it. A range of colours for those who find a style and buy every piece, including two variations of beige – tan and stone. The button ups are refined, a patterned option here, a embroidered logo there. No stress, it's not an obnoxious Ralph logo size. From poolside to the streets Barney Cools will help you live a little more stylishly.
#2 Assembly Label
Battling the heat in summer is never fun while tucked into a shirt, dress codes be damned. For when you don't want to compromise a night out or your style, enter the linen shirt. Light, breathable and impeccably comfortable, it's a win all around. With a muted colour palette you won't find any obscene colours in this collection, instead a focus on nailing the basic. The benefit of that? It all works together with no fuss.
#3 Geedup Co.
You may have seen the Geedup logo on tees and headwear out an about, and for good reason. Built around an easy lifestyle the styles are made to be lived in, day, night – whatever your doing. The tees emblazoned with variations of the logo depending on your pick, a small pocket size or a billboard slogan. Lightweight fabrics and a focus on wearability means you won't want to take it off. Streetwear without the hassle, easy as.
#4 Vot Clothing
Summer demands a wardrobe of tees and singlets, you have no choice. Don't let the weather wither your usual aesthetic. Vot. offers easy wear and a little personality all in one. An 80's splash of colour, a witty slogan or more hats than you knew you needed, Vot. has you sorted. The fit of the tees is the real blessing, big enough but not drowning you in fabric. Win all around. Warning most styles are unisex so you might have to hide these from female companions.
#5 Neuw
Scandinavian feel and a home in Melbourne, Neuw is taking over denim. A cropped length, a slim fit, the perfect blue wash or a black that looks better as it fades – take your pick. You may enter for the denim but you'll warm to the basics too. A black or white tee for everyday that fits you slim in the shoulders and hangs ever so slightly from the chest down. For the man who hates choosing what to wear this is simplicity at it's finest.
Image source: Life Without Andy, Empire Ave, Imprint Edition,The Versatile Gent.