The silly season is upon us, you can just feel it. It feels like being squeezed out of Collins St by bustling shoppers. Or cramped on a tram home with a woman holding approximately 19 bags of presents. If you've even cruised past the free tram zone in recent days, it's not motivation to tackle your own list. Sorry Mum. So instead, why not celebrate the Christmas season sans ugly sweater and with festive drink in hand instead. We've rounded up 5 boozy christmas parties you should certainly hit up.
#1 Mariah Carey's Xmas Party, Supersmall, 21/2
The queen of Christmas herself has bestowed upon us a party of Mariah proportion. Any guilty watchers of her new reality show will realise just how epic this will be. There'll be gingerbread spiced espresso martinis to sip and candy cane minted shots to skull. All while holding up the visage of Mariah to your own. Facemasks of the superstar and life-size cutouts, there will be a plenty. All I Want For Christmas will be played hourly, as it so deserves. Oh and a host of other Christmas tunes, it's time to party like Mimi.
#2 Bar Yuletide Pop-Up, Bar Americano 12/12 – 23/12
A traditional Christmas experience, where upon entering the festive forest pop-up you'll be transported. To the root of all festive cheer, Bavaria. There's back to the future cocktails in the spirit of ghosts of Christmas past. And in the theme of giving, proceeds given to Unicef Children's Appeal. They've even proclaimed themselves the south pole of drinking, in Melbourne at least.
#3 Rats Xmas Party, Rats, 24/12
Don't let the impending family drama and endless servings of the next day scare you off. Christmas Eve outings are a wonderful precursor to days of eating, sleeping on repeat. 'Twas the night before Christmas and it's looking like a dusty present opening session tomorrow. Be your jolly self and head down.
#4 Toga Top Decks Christmas Party, The Gasometer Hotel, 22/12
Having welcomed back the Gasometer in fine fashion, head down to the Collingwood staple for a toga meets Christmas theme. Not sure what that entails exactly? Neither do we, but it's the effort that counts. Drape yourself in sheet and head on down for a boogey. Top Decks will be cranking it and the crowd is sure to be gyrating, so head down early on.
#5 FoodSoical Christmas Aperitivo, Michelangelo Osteria, 17/12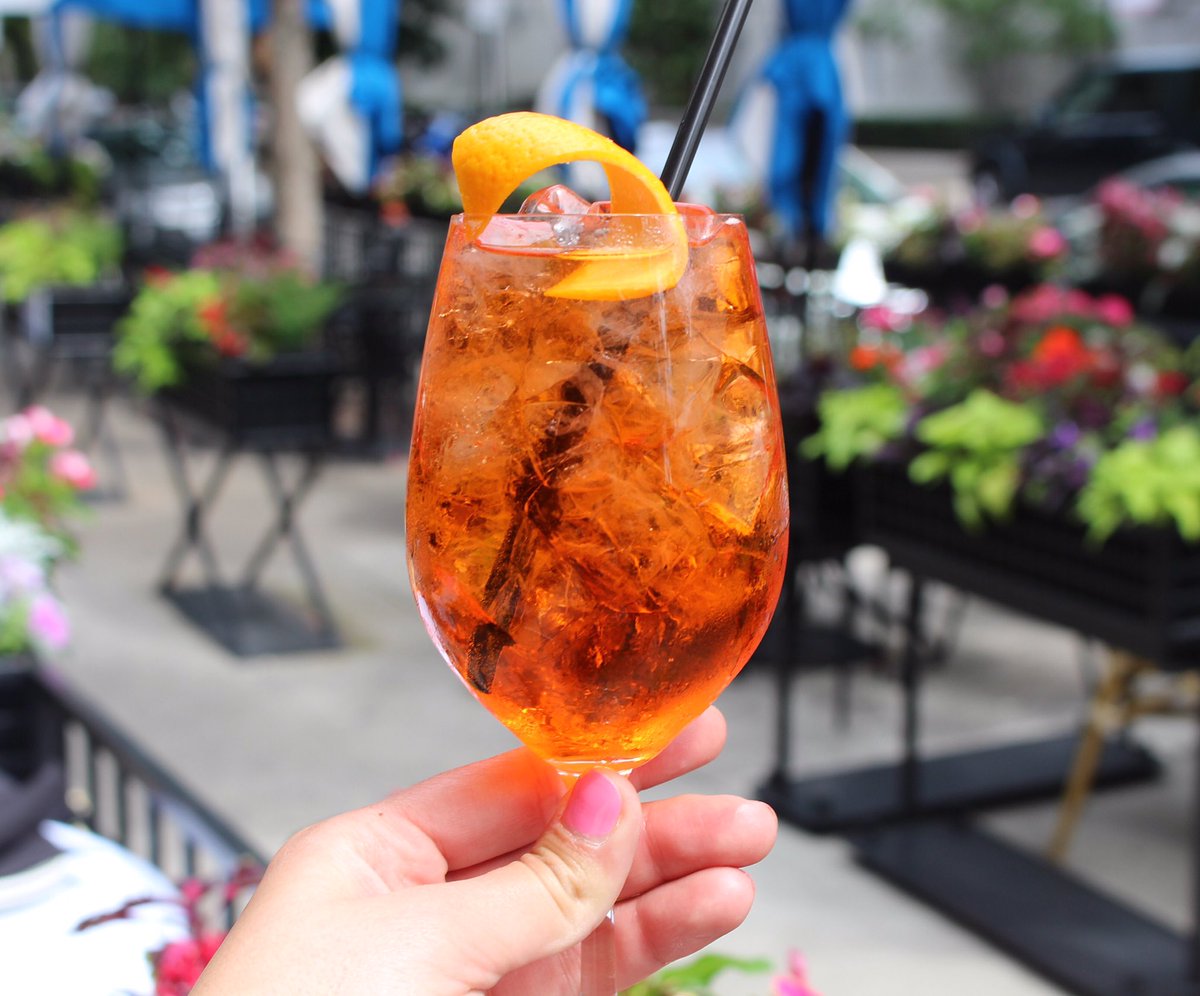 In the vein of the finest Italian invention since Nutella or pizza, comes an event all about aperitivo. For a ticketed price of $20 you get a buffet of divine Italian fare, crafted by the fine folk at Michelangelo Osteria. There's a Christmas kringle organised between all the foodies in attendance so get in the spirit and bring a gift to be treasured. Stretchy pants advised.
Image source: Tone Deaf, Aperol Spritz, ET Online, Giphy.