Just when your glutinous heart said a tearful goodbye to the night noodle markets, here comes another metropolitan haven full of all your favourite tricks and treats. The Royal Croquet Club is set to grace the grassy knolls of Bondi Park yet again this year, causing salivating mouths across the city.
This year's event will not only see a generous offering of fashionable local food and drink vendors, but also a killer line up of DJs including Bag Raiders and Dope Lemon. Not to mention the classiest game you have ever not known the rules of. To save you time and logistical horror, we've put together the top five delicacies to sink your teeth into on the day.
So, grab a wicket, a Pimms and lemonade and sashay the park looking for these tried and tested menu items.
#1 A gua bao from Bao Stop
For a pillowy mouthful of fluffy goodness, go no further than a gua bao from Drummoyne locals, Bao Stop. Think the steamed consistency of a pork bun, folded over taco style and stuffed with your choice of filling. Pork belly, fried chicken, fried Peking duck and fried tofu are available.
#2 A fried chicken burger from Butter
If you ever feel like having THE BEST DAYUM CHICKEN BURGER OF YOUR LIFE, Butter is your finger lickin' saviour. The fried chicken and champagne bar serves up a soft, slightly sweet bun lashed with dashi butter and a piece of chicken that would leave kernel sanders himself in culinary shock. Oh, and there's the coleslaw you'll pretend to eat.
#3 The Frying Nemo from Milky Lane
If you love a good burger but chicken isn't quite your thing, go for The Frying Nemo from Milky Lane. An easy-going, flounder fillet, minted-pea salsa verde, white-cabbage slaw and tartare sauce. Props to this one for coming with burger fries, but you may need to venture off for a strong walk afterwards.
#4 Roti from Mamak
Crispy on the outside, fluffy on the inside, Mamak's signature Roti has to be tried at least once. Savoury with two curry dips and a spicy sambal sauce, while dessert styles are accompanied by ice cream.
#5 Gelato tin from Messina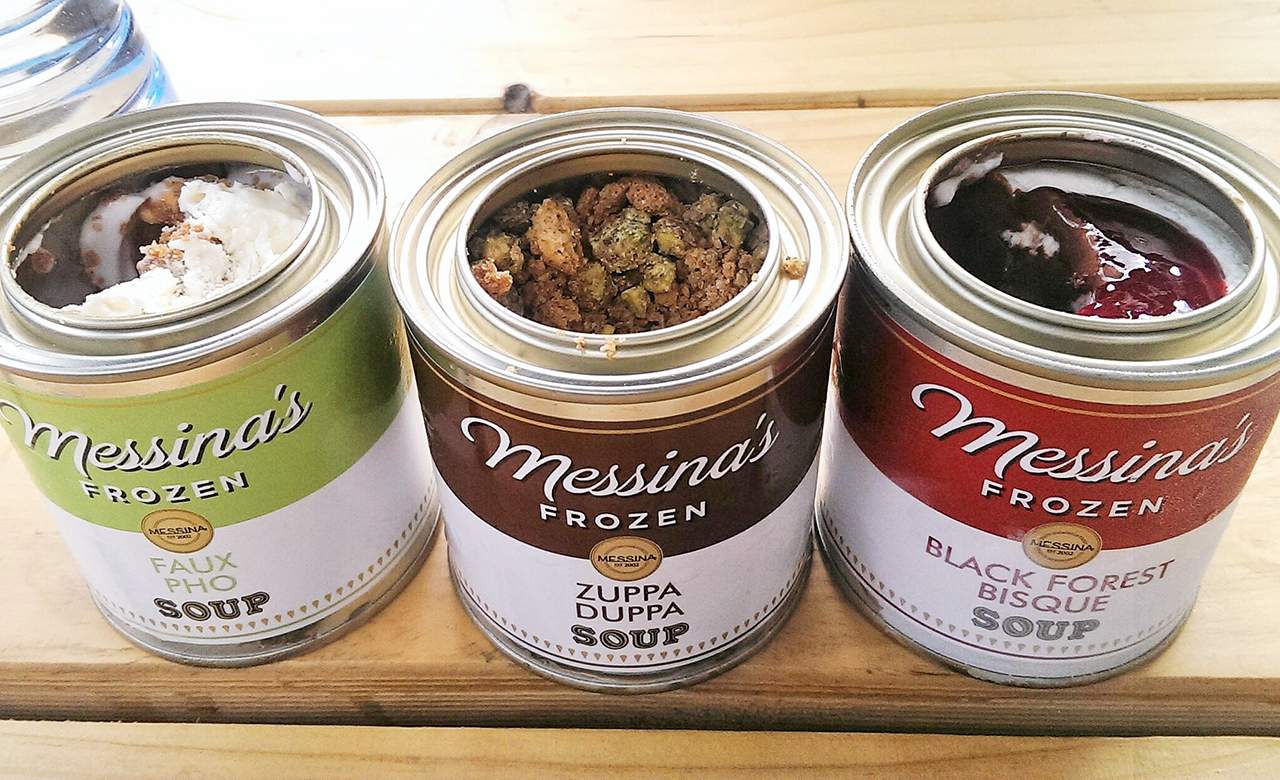 No foodie festival would be complete without the mandatory Messina stand, but this is not how you have seen them before. The gelato giant will be serving up tins of dessert "soup" to those willing to brave the line, that are more like soft serve tins than a savoury broth. Four flavours are available, but we have our eyes on the American chow down; peanut butter gelato, cream cheese gelato, Oreo cookie crumbs and pretzel crunch.
Royal Croquet Club will be on in Sydney at Bondi Park between 24th November- 4th December 2016. It will be continuing its tour around the country throughout Summer with a variety of local vendors in each state.
Image source: Concrete Playground, Broadsheet, Nova.