If the wizarding world is where you feel you truly belong, then this is a travel list for you. Short of apparating into Britain and making your way about town by magical means, this is the beginning, middle and end for fans of the series. Drink Butterbeer, shop Diagon Alley and run through to Platform 9 3/4 to catch your train to Hogwarts. Muggles and those whose letter of acceptance got lost in the mail, you'll be enchanted by this magical tour.
Livraria Lello Bookstore, Porto
A truly obsessed fan will know JK Rowling spent the early years of writing Harry Potter in Portugal. So it comes to no surprise then that the magnificent book store became inspiration for the library in Hogwarts. Get lost amongst the covers or nestle yourself into a corner for the day with a new purchase.
Georgian House, London
Tuck yourself in wizard style at the Georgian Hotel in London. The quarters are fit for any magical man, woman or family, with interiors filled with witchy whimsy. Candlelit with gothic detail it's the ultimate in immersive Potter experiences. Much better than the Leaky Cauldron.
Platform 1094, Singapore
Wizards and witches alike will feel right at home at this Singaporean cafe. The Potter-esque touches are intricate and unending, from the deer images fixed to the chairs (a nod to Harry's patronus we suspect) to plenty of wands to go around for photo ops. But then there's the cocktails, the Goblet of Fire (pictured above) is a pyrotechnic wonder and a delight for muggle tastebuds.
College of Wizadry, Poland
If you really do believe your Hogwarts letter was carried off by a haphazard owl, then the College of Wizadry is for you. The Polish school teaches the magical arts in real life. Consider it the virtual reality experience of a lifetime. You'll be casting spells and roaming castles running amok just like your favourite trio in no time.
The Lockhart, Toronto
Themed cocktails, a concoction station that would make Snap jealous and spooky interior make this bar in Toronto a Potter paradise. Sip on The Shacklebolt or The Gin Weasley, depending on your spirit of choice. From the name referencing our the curly haired professor to the little touches, you'll be spellbound.
Kings Cross Station, London
Take to the station and run for the train just like many a wizard before you have. Except of course, unless you're a real wizard don't run into the wall. Please. Instead pose for a shot to hold dear, a memory of your magical foray.
The Elephant House, Edinburgh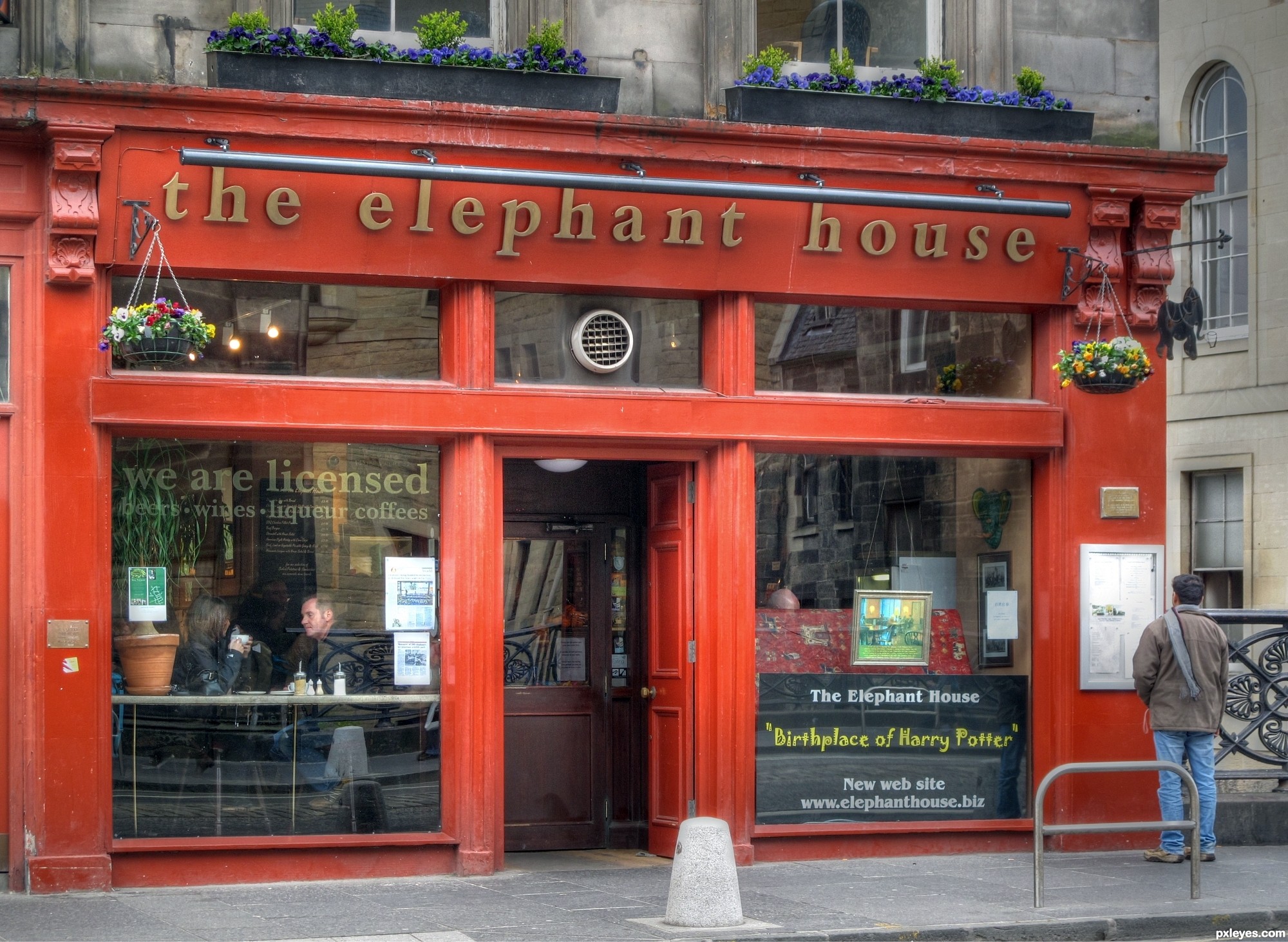 Where the Harry Potter universe was born into existence, JK Rowling's once usual coffee stop has been transformed into a shrine. Graffiti from adoring fans dusts the bathroom, even the windows, as avid readers make their mark. Instead of lamenting it, they celebrate Rowling's genius, so you can wonder at it too.
The Nook Cafe, The Phillipines
This quaint little stop in The Phillipines is packed with magic. Props fill the space and drinks fit for magical tastes covers the menu. Sip on Butterbeer as you gaze out on illustrated Hogwarts covering the walls. They even have dressups to bring your photo to life, no spell needed.
Image source: The City Tailor, New Treasure, Yahoo Style Singapore, Nordiclarp, La Vie En Rox, Londonist, Pxl Eyes, Hello Clarissa, Travellers Today.