Home sweet home. At least that's the goal, but when your first move in it can feel a little more cramped shoebox. Pinterest, Boss Hunting and Ikea magazines have given you unrealistic expectations of living on your own. It's expensive living out on your own, who knew utilities could cost this much. But you can still make it worth coming home to. So take up these tips and you'll be lounging about more comfortably than ever.
Storage is your best friend
Small spaces can look even smaller when cluttered. Invest in modular storage options that double as bookshelves, room dividers or side tables. Being smart with storage pays off and saves you buying additional filler furniture.
Take storage devices and use them in new areas. An over the door shoe rack can be a great bathroom organiser for all your toiletries. Place an open bookcase in the kitchen for additional space that doubles in showcasing your crockery.
Make your own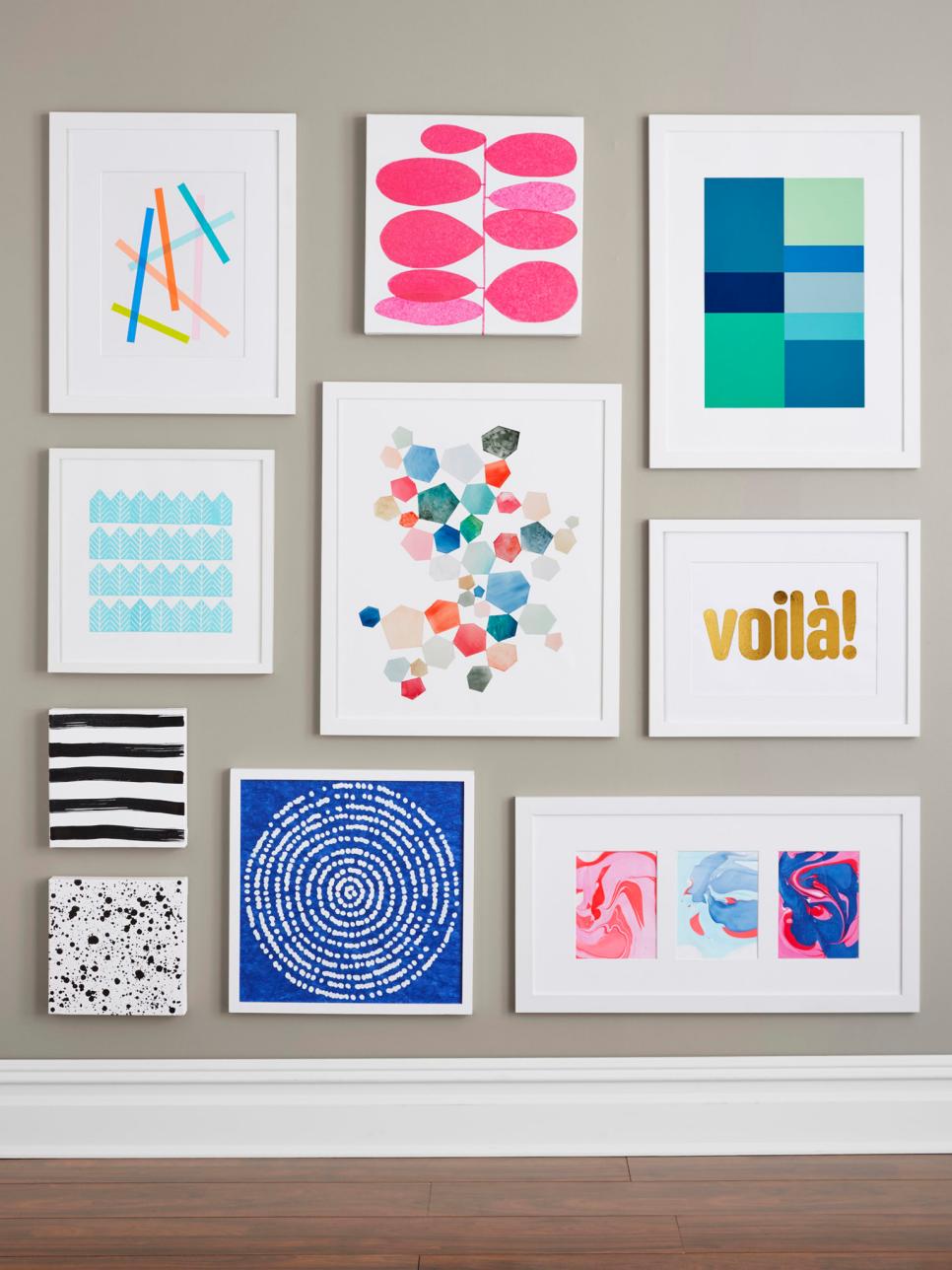 DIY is the ultimate money saver. See that expensive piece of decor and instead of wasting your limited cash, make your own. Create a Pinterest board, follow A Pair and A Spare and get making. Interesting lighting installations, reupholster your cushions even build your own furniture if you're feeling confident. A weekend project that invests your time not money.
Don't stop at nick nacks, make your own art too. A canvas and some paint and off you go. If you're less creative even printing typography and placing it into coordinated frames adds a little polish. Plan it out and think how it works in your space, the wrong art can make a room feel fuller than it is. Go on Picasso.
Fake it
Since you're in a build it yourself mood it's time to make that room of yours a little bigger. No, don't knock down any walls. Unless you want to be evicted. Instead small additions can give the illusion of more space. Behind that cushy double bed of yours that all but consumes the entire room, build yourself a headboard. Not only will this add a little comfort, it makes the bed look smaller in an enclosed space. Win win.
If you're really cramped you can also fake space with a mirror. Look for one that is tall and thin, ideally almost the height of the wall. Prop it up and the reflective surface makes the room look endless. Plus now you don't have to fight your housemates for the bathroom.
Bring the outside in
Furniture can be exxy, who has the cash to blow on a $5K couch. Not me. Instead head to Bunnings and build a room from with outdoor furniture. Not Joey's porcelain dog in Friends as such but plenty of other options. Inexpensive materials such as wicker add lightness to a room, lawn ornaments make for kitschy decor and the lighting options are endless.Enjoy the sausage sizzle while you're at it.
Add Depth
So you've faked a little more space but your room feels almost two dimensional. Texture is how to build it up. Layer woven rugs over wooden floorboards, blankets and cushions and different textures within those pieces. It's easy to buy scrap fabrics that are usually expensive and upscale that K-Mart cushion. Look for room to add metallic accents too in this space.
If you're running low on space a great option that will also add depth is coat hangers on the wall. Not only does it add dimension it's a space saver. Forgo the art and hang a statement tee, a party dress or tomorrow's outfit on the feature piece. All you need is a coat hanger and a hook or two.
Recycle it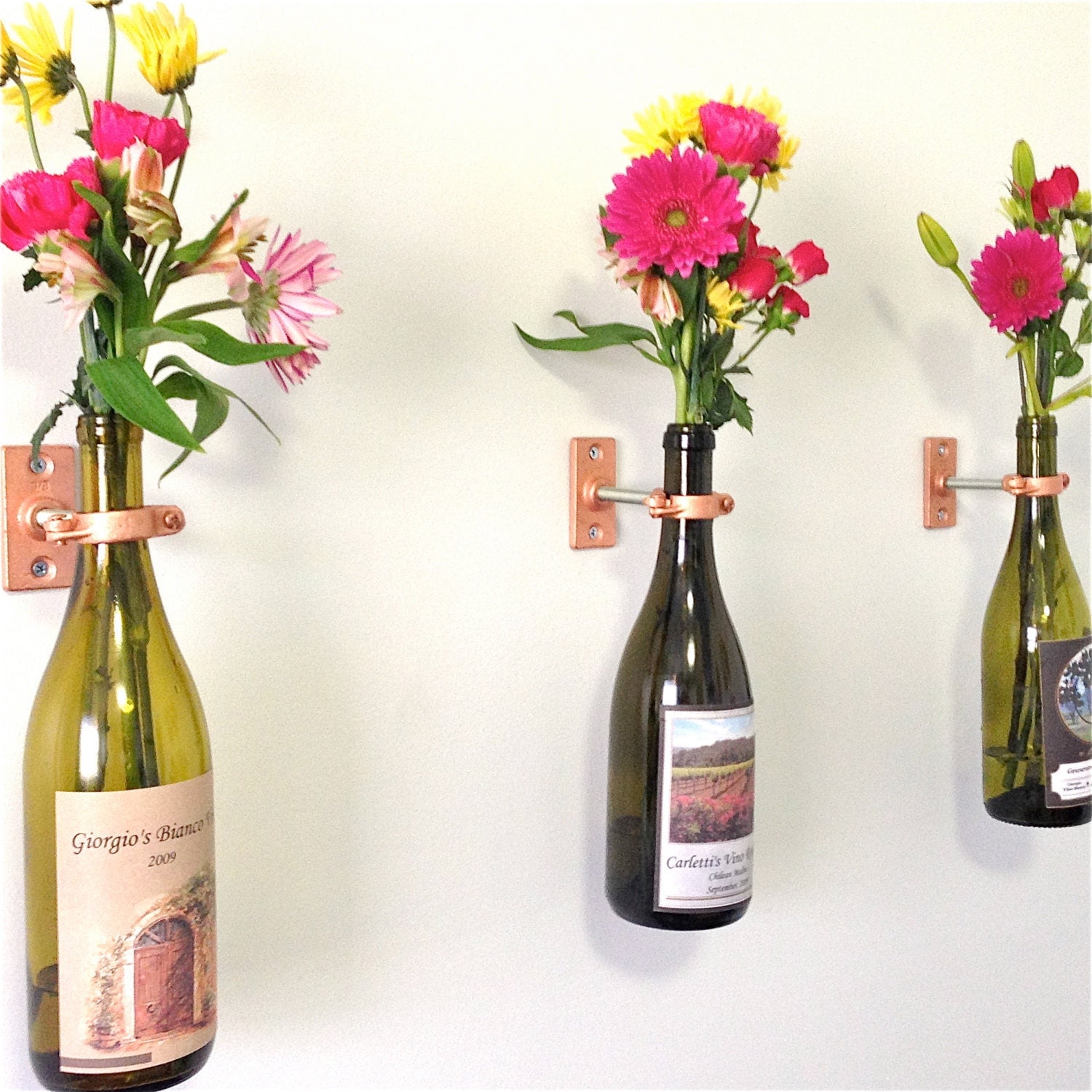 Once you start paying for things on your own, you become a lot more inclined to recycle. Short of using your moving boxes as decor, there are a few smart ways to recycle what you would otherwise chuck. Wine bottles make delightful jewellery holders, or arranged as a display. No I don't mean a wine wall but with a little clean they can be repurposed as vases, light fixtures or plant holders. Also a perfect excuse for more wine.
Head to the local op shop and look for items there. Sure some of it's absolute trash but there can be some real winners in amongst it all. Look for glassware, cushions, wall art and jewellery to take home. This way you can take ornaments that aren't you're style and upscale them. For gold coins its worth a treasure hunt.
Image source: Craft Hub, Dental Roseville, HGTV Home, Pinterest, Patch Productions, Lust Living.