University may seem at first like the pearly gates of opportunity opening abroad just for you, but the reality of expending all your brain power day in and day out learning and what not, can leave you sorely out of pocket. Who has the energy for work post? Not I. Depending on your course, you could find yourself stuck in a lecture theatre from 9-5 with only a quick tutorial to break it up. And we all know unless you have a mature age student in your class to chatter away and answer all the questions, even that's not a real break.
Upon reading this article's title many a reader will be screaming get a job you slacker, but for those of us buried in textbooks and crafting essays the day before (once Week 5 rolls around) we know that's just not on the agenda. So instead of spreading yourself way too thin by committing to a part time job, layer upon your casual employment with these extra bank making initiatives. Extra cash for bevs at Ubar or just enough cash to buy lunch, you decide.
Think Secondhand
Lucky for you vintage is celebrated, look around the uni library now and tell me how many ugly sweaters and mum jeans you spot. Told you so. Well thanks to this nostalgia for times gone by, you can cash in on your last season wares and unneeded knick knacks. eBay, Depop and Facebook shopping groups await your threads, so get snapping and you'll be making bank quick smart. Hot tip, when you're not keen to post yourself wearing said ill-fitting or no longer your style item, google the style name and the images from when it was available in store should be cached for your use.
Be A Brand Ambassador
Finally a way to spin your Asos addiction as a positive. Brand ambassadorship on campus is in hot demand, not only will you pocket a buck or two, you'll learn about marketing, activations and sales skills. Major brands like Asos, STA Travel, Red Bull and many of the major banks look to have their presence felt at university under the guise of savvy students. If you're going to be spending most of your week on the educational ground, why not bring your work along with you? Think O Week events, student outreach and an event or two, the pay and perks far outway the branded tee you may have to wear. Asos Student Insider program for instance is mostly building a social account and sharing your outfits, which means you'll literally get paid to 'gram; you're an influencer in the making.
Sell Your Textbooks
You had to fork out up to a grand on those burly bundles of paper with print too small to read for hours on end and yet when end of semester rolls around, you push them to the top of your dusty shelf and forget about them. That's cold hard cash you're putting away out of reach. Log onto Zookal and get rid of the trauma that is Torts or Statistics 101 then reap the cash reward. Remember what we said about secondhand being the way forward? Well, this applies when it comes to the hard cover burden of textbooks too. Rid yourself of that weight and help another savvy uni student embark on learning for less. You're paying it forward really. Then come next semester you too will be able to locate your required readings at a significantly less daunting cost than from the Co-Op.
Get A Penny For Your Thoughts
If you like many a university student enjoy offering your opinion on anything and everything, boy do we have good news for you. Surveys, market research and product testing companies are pining after the keys to winning your business in the future. Gen Y and Gen Z have shaken up the advertising and marketing games in unprecedented ways, so you bet they want to know how to speak to you. Often offered online, you'll be paid in gift vouchers or discount points which once you answer enough can go towards a sizeable earning. Think JB HIFI cards and Coles Myer cash, perfect for that stationery you insist on buying each term without using them for any actual uni work. Guilty.
If you're lucky, you can even act as a product tester with everything from new snacks entering the supermarket aisles or alcohol brands for you trial. You won't get paid for these ones, but we can confirm everything tastes better when it's free.
Volunteer For Research
Since you're in guinea pig mode already, why not offer your body to science too? No, this isn't an episode of Dr Frankenstein come to life, instead your offering will be significantly less labour intensive nor scarring. If you're able bodied and healthy you're the perfect specimen for a control group or two, just head to your local psychology or science noticeboard and you'll spot many an offer. Perhaps you're even lazier? Well thanks to the proliferation of flyers around uni, just duck to the bathroom and peel off any relevant offers from the back of the door.
Get Amongst The Share Economy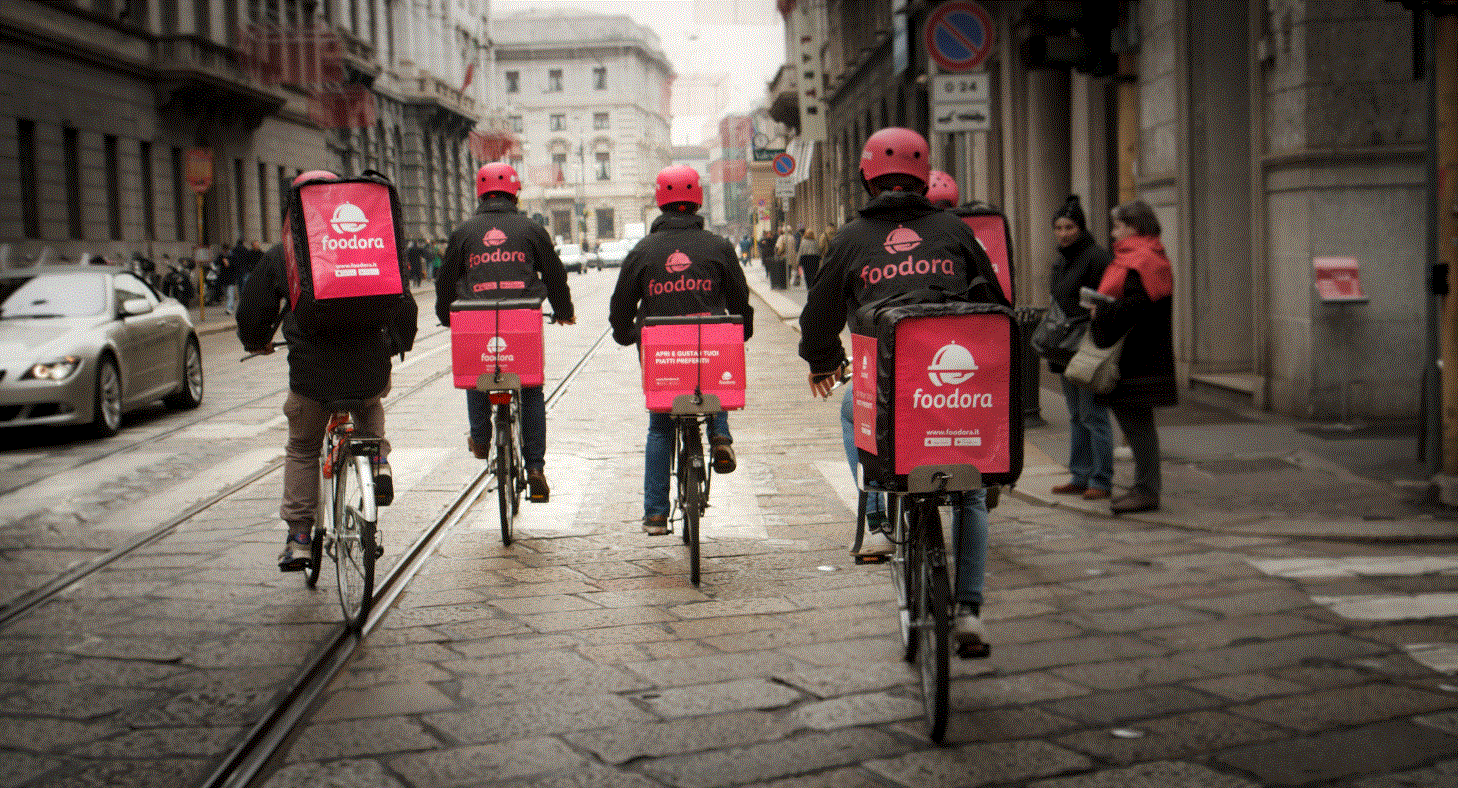 You can't expect Uber, Deliveroo, Foodora and Zookal to provide for you without offering a little in return. And what better way to line your own pockets than to get amongst the sharing economy on the other side of the proverbial counter. Short of renting out your spare room and hiding AirBnB guests from your parents (definitely not advisable) these delivery apps are the perfect, flexible occupation for a studious individual like yourself. Chauffeur people in your spare time, peddle fine food to your neighbours or rent your textbooks instead of selling them; that additional income is the difference between risking the discount sushi section or living it up at sushi train.
Flog Your Notes
Although you can't get paid to attend uni, this is the next best thing. If keeping your GPA in check is of high priority, why not use that as motivation to make your money. Well authored notes and flashcards are hot commodities for ill prepared students come mid semester and exam period. If you're feel extra savvy why not get them bound and provide additional reading material, it's sure to be a lot more useful than the lame remarks of your PhD student/ tutor.
Image source: ANU, Sydney Edu, Notre Dame, The Tab, The Cusp, Thrifty Mrs, Profesh Style, Tech and Operations Management.