Gamers rejoice, your new toy is here. For those unfamiliar with the land of teraflops and native 4K, all you need to know is this baby is a beast. In the lead up to gaming mecca E3, Microsoft have released the specs and sheer capacity of Project Scorpio, much to the revere of the gaming community. But what does that mean to you my controller wielding friend? Well, you don't need to be console aficionado or get a hard on for hardware to appreciate the impact this will have on your everyday gaming. Here's everything you need to know before you start planning your upgrade.
If you're keen to deep dive into the specs, be our well informed guests. The boys at Eurogamers got to explore the control centre, inspecting every aspect of the console design function – their rundown is certainly minutely specific detailed. So here's the abridged version:
Random-Access Memory (RAM)
Project Scorpio
12GB of GDDR5 RAM with a memory bandwidth of 326GB/s
PS4
8GB of GDDR5 RAM with a memory bandwidth of 218GB/s.
Xbox One
8GB of DDR3 RAM with a memory bandwidth of 68.3 GB/s.
Graphics Processing Unit (GPU)
Project Scorpio
40 customised compute units at 1175MHz.
PS4
36 improved GCN units at 911 MHz.
Xbox One
12 GCN compute units at 853 MHz.
Central Processing Unit (CPU)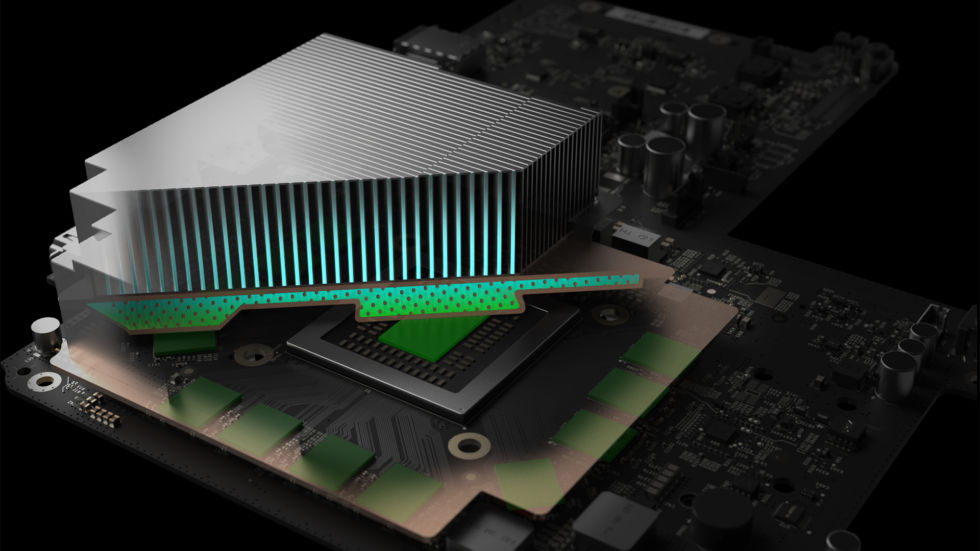 Project Scorpio
Eight custom x86 cores clocking in at 2.3GHz.
PS4
Eight jaguar cores clocked at 2.1 GHz.
Xbox One
Eight custom jaguar cores clocked at 1.75 GHz.
Exclusive Games
Now this is where things get interesting, for all the wild and wonderful possibilities of the Scorpio to enchant gamers, the games itself hold pride of place in a gamer's heart. It's been widely documented the gap between Sony and Microsoft's exclusive console offerings, but let's hope that with the (as yet to be confirmed) price tag attached to Project Scorpio there's a surprise exclusive or two will be thrown in to sweeten the exchange.
The PS4 offers just short of 1200 games, within which 100 are exclusives, whilst the Xbox One has about 876 games, and 30 are exclusives. But a mere gamer cannot possibly hope to conquer every game nor capture every flag, so on this front it's about quality over quantity. Microsoft has served up the stellar Halo franchise, the fast paced Forza Motorsport 5 among Sea Of Thieves and Crackdown 3 to be released this year – exclusively. While Sony has Horizon, Assassin's Creed, Yakuza and Uncharted are on their select offering.
And the internet has reacted accordingly fanatic about the specs release. Drooling didn't seem beyond the scope of appropriate reaction for most.
*reads project Scorpio specs* yes, those numbers do seem to be high

— Matt ?? (@gamoid) April 6, 2017
Me watching the Project Scorpio specs video and failing to understand most of it pic.twitter.com/QYX8EoTLaW

— Ben Skipper (@bskipper27) April 6, 2017
In the sport of console wars, we – the players are the greatest winners. Let the games well and truly begin!
Image source: Maxim, Digital Foundry, Technicha UK, Xbox Live, Eurogamers.