Ahh gap years, the metaphorical bestie of millennials everywhere. Whether it's before heading to uni, before getting a full time job, or heck even to get out of the 9-5 grind – they're a fab way of exploring the world and ourselves, too.
Not only can you go and immerse yourself in the beautiful culture other environments provide, but a great deal of the countries are a hop, skip and a jump away from each other, providing the convenience you desperately want while on a break. So instead of remaining stranded on this big beautiful island we call home, pack your bags and get moving.
#1 Croatia
Croatia has beautiful lakes, vibrant forests, beaches, and historical grounds that you can explore and revel in. The Plitvic Lakes National Park are a must see, and are extremely popular with travellers. The lakes are in the Adriatic hinterland, but don't let that deter you. You'll be rewarded with an expanse of lush forestry and waterfalls coming at you from all angles that come to make up the lake. So get your Timberlands on and hike the day away. Get your dose of sunshine (pack a hat) and history by taking a gander around Dubrovnik's city walls, and view the crystal beaches and terracotta roofs.
Game of Thrones scenes are also filmed in Dubrovnik, so definitely recommend if you're a fan. As a traveller, you're able to work in a lot of the hostels to help pay for your bed etc and being an Aussie citizen means that if you're staying for less than 90 days, you only need a passport.
#2 Switzerland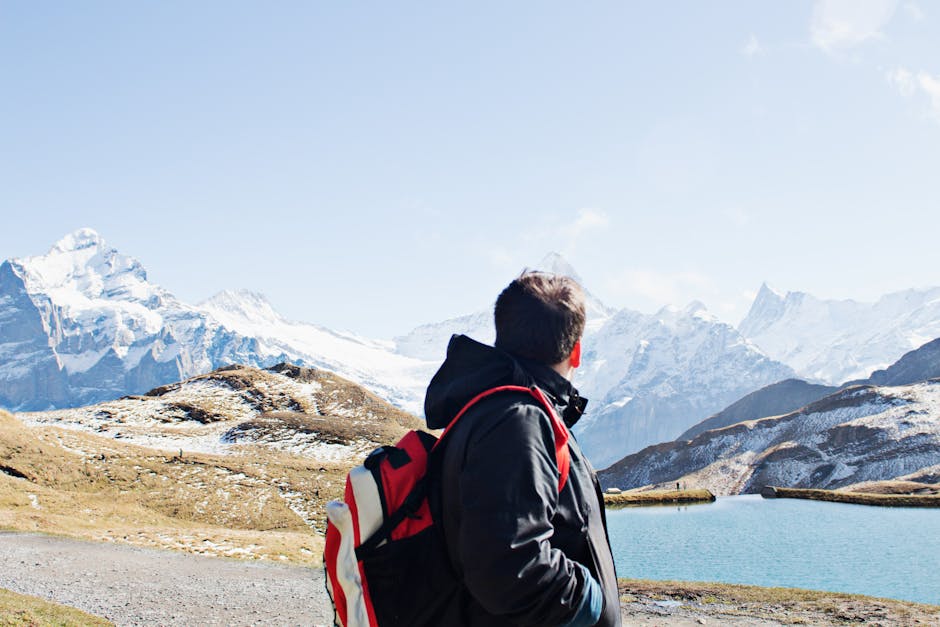 Switzerland is the world's second happiest country, and honestly, who can blame them for being cheery? The Country is beautiful, and can provide your gap year with the best of both worlds, depending on what time of year you decide to go. If you're keen on the cold, and froth over fluffy snow, you can take your pick at a range of ski alps such as Graubünden, Davos and Laaz.
If you're colder blooded and need the warmth as a source of life, you can visit Basel. The hotspot is located on the border of Germany, Switzerland and France, and is home to the Rhine river which you can float down in the Summer. Most people grab blow up pool donuts or floaties so they don't have to focus their attention on staying afloat. Switzerland is prime for art, museums and architecture, so if you're a creative you'll fit right in.
#3 Ireland / Northern Ireland
Despite the miniature nature of the country, Ireland is jam packed with historic goodness, and kind people with the cutest accents. As a whole, both Ireland and Northern Ireland celebrate music, art, culture, dancing, literature and sport, producing a wide expanse of events and festivals to be enjoyed, practically everyone's interests are catered for. Take a trip along the Causeway coast, ranging from Belfast (filled with museums and fabulous bars) to Derry (the art and culture hub of Northern Ireland).
The Giant's Causeway is one of the most popular destinations and by taking the trip you'll discover first hand how weird the hexagonal rocks are. While you're on the Causeway, you can also take the test of balance and climb across the Cerrick-a-Rede rope bridge. Once you beat the nerves you'll have great views of the coast.
#4 Sweden
Sweden is vibrant, like something you'd see in a Disney movie. While it's known to be expensive, sometimes you can achieve touring about on a budget. You can go and walk about the Old Town (Gamla Stan) and wind through the cobbled laneways (wear shoes you know you won't slip in). There are lanterns that light up along the paths when the sun starts going down so it's definitely magical if you appreciate little things like that.
Across from Old Town is the Moderna Museet, that holds art from some of the world's most famous artists, such as Picasso, Warhol and Dali. There are also a tonne of forests to lose yourself in. Sweden is super easy to get around with their transport being exceptional going to basically every corner (veery handy on a gap year in a foreign country.) Check how far you're going before hand and see if you can make it there by walking.
Most Swedes speak English if you get stuck while going walkabout, so ask that friendly local for directions. Sweden's job market is highly competitive, so it's probably best if it remains a holiday detour if you wanted to also work while away, however if you do your research, you may find a hidden gem.
#5 Canada
While Canada doesn't have the convenience of multiple countries smooshed closely together, you are able to explore the open spaces, because let's face it, Canada is massive. If you want somewhere to work and play, Canada is a definite go-to. Because it's part of the commonwealth, Aussies like us are able to get a job pronto in a selection of places like ski lodges, bars, even retail. This can be helpful if you want to save and work towards additional travel. Vancouver has live music, grafitti, and amazing cuisine.
There are mountains 30 minutes away where the locals go to ski, or you can mountain bike through the rainforest and keep a look out for Bambi. There are also beaches where you can go to surf, some of which have pink sand (imagine the photo opportunities, do it for the Gram). Whatever your preference is Canada has it all, and North America is a short trip away for all your music festivals and famous sights to see as well.
Image Source: Daily Scandinavian