Sugary delights and sweet sips await you. No matter how you like your dessert, boozy, handheld, fusion or before the main meal, we'll have you sorted. These Sydney outlets are serving up whipped wonders and eats crafted for the nostalgic. When it's hot, what better way to lower your temp? Warning, a sugar coated coma post indulging is highly likely.
#1 Mug Life, Pyrmont or Potts Point
Marrying an unrestricted use of colour and a penchant for immersive flavours, Mug Life will wow sweet lovers with ice tea shakes. Pick your colour and let the combination wow your tastebuds, the pink isn't simply highlighted for it's visual appeal. Each sip is a burst of apple, watermelon & rose tea with beet & hibiscus cream. The homage to Biggie and 2Pac at both locations is but the last straw to winning you over. UberEats can have this baby at your door or desk quick smart too.
#2 Milky Lane, Bondi
A beachside venue reinventing the dessert game, with syrupy precision. They were the first to bring the conut to Aussie shores and with it they brought sister delight, the churro bowl. If you're serious about your sweets, you'll know just how delectable the monstrosities that litter their feed look. The cocktails are equally gluttonous or if you can fit it in, oozy burger creations too. Hit up Deliveroo, if you need your fix ASAP.
#3 Love Crepe, Pyrmont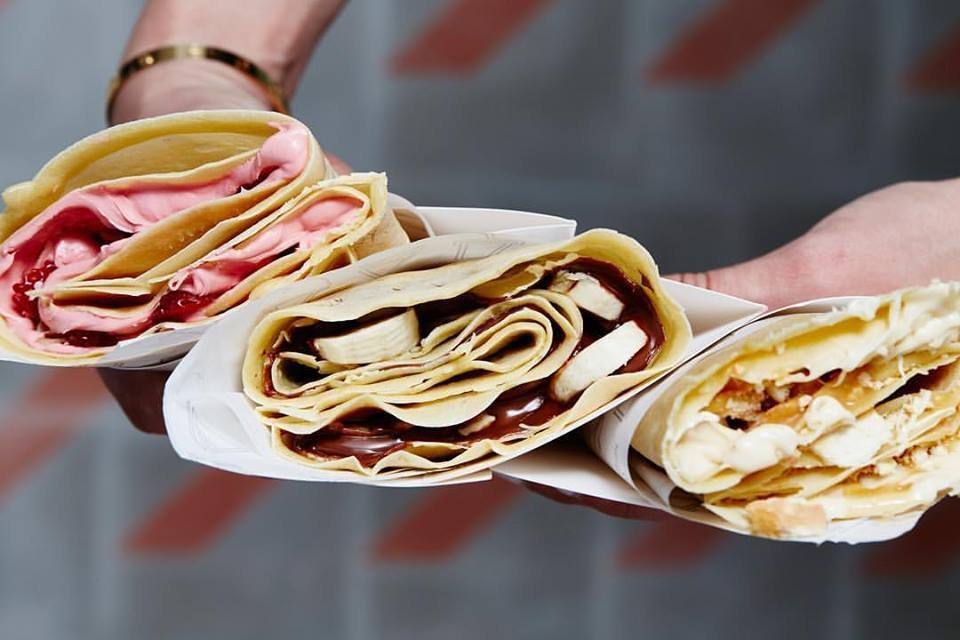 Changing up the crepe game by bringing the fine, crispy pancake beyond it's market stall home. There's the classic Nutella option, banana loaded with added biscuit crunch or a whole smorgasbord of fillings. Wrapped for ease, you'll feel like a kid at a carnival, all sugar loaded, eyes wide with delight. The interior is delightfully minimalist and well lit too, in case you're in it for the Insta alone. Deliveroo will even bring these to you, if it's a hangover craving you're trying to satiate.
#4 Love Dem Apples, Surry Hills
Taking toffee apples to all new heights, Love Dem Apples has finally crafted a fruit we'll eat with glee. Frosted gold chocolate toffee apples are the crown jewel, a granny smith poised on a popsicle and lathered in sugary decorations. Imagine handing these out post soiree or gifting them at work, you're sure to be popular on all fronts. UberEats deliver too, so really there's no excuse not to treat yourself.
#5 Hartsyard, Newtown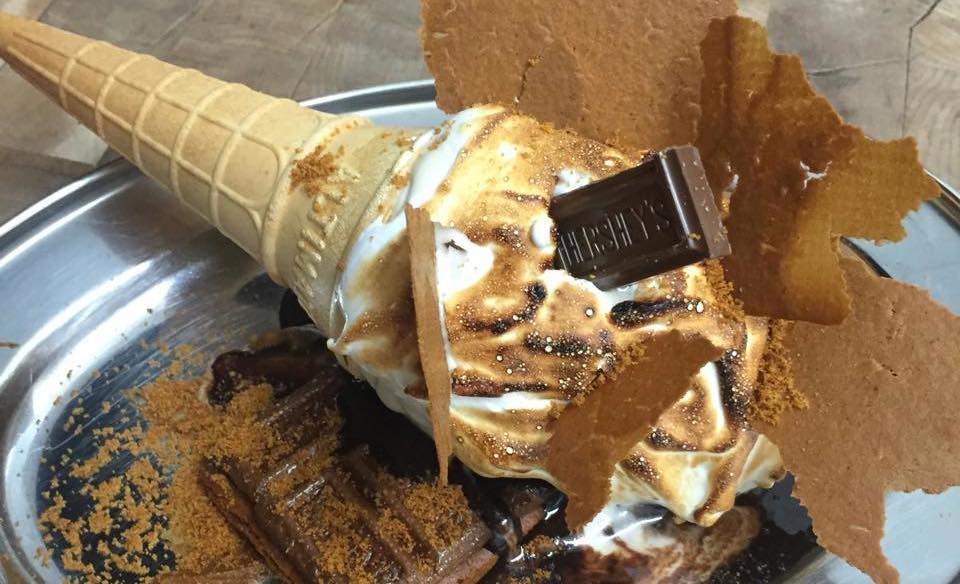 If Mr Whippy or McDonalds are your usual purveyor of whipped delights, then it's time to level up. Hartsyard in Newtown have brought their artistry to the softie, creating absolute masterpieces for you to devour. There's a weekly softie on offer and previous incarnations have included pineapple soft serve with coconut jelly or PB n' J with extra crunch and grape jelly. Go on, indulge.
Image source: Broadsheet, Zomato, Concrete Playground, Life Without Andy.