A big weekend can spoil the best of us. A little glimpse into the fine weather to come, great food and good company. But if you're feeling a little rusty and you're reading this sideways in bed then I urge you to stop. Go on, get up. Don't waste a wonderful Spring day by being horizontal. Here's 5 spots to cure your hangover or at least ease your pain a little.
#1 Head to the beach
I'm not saying endure the crowds at Bondi, that's no good for the fittest of minds. But a little saltwater and sun baking can cure most ills. Take a huge bottle of water and sit by the sea. Tama, Gordon's Bay, Balmoral, Freshwater or Shelly Beach are all quieter options. And daylight savings means you have an extra hour with rays so go on. Extra points if you stay awake enough for the sunset.
#2 Sip on soup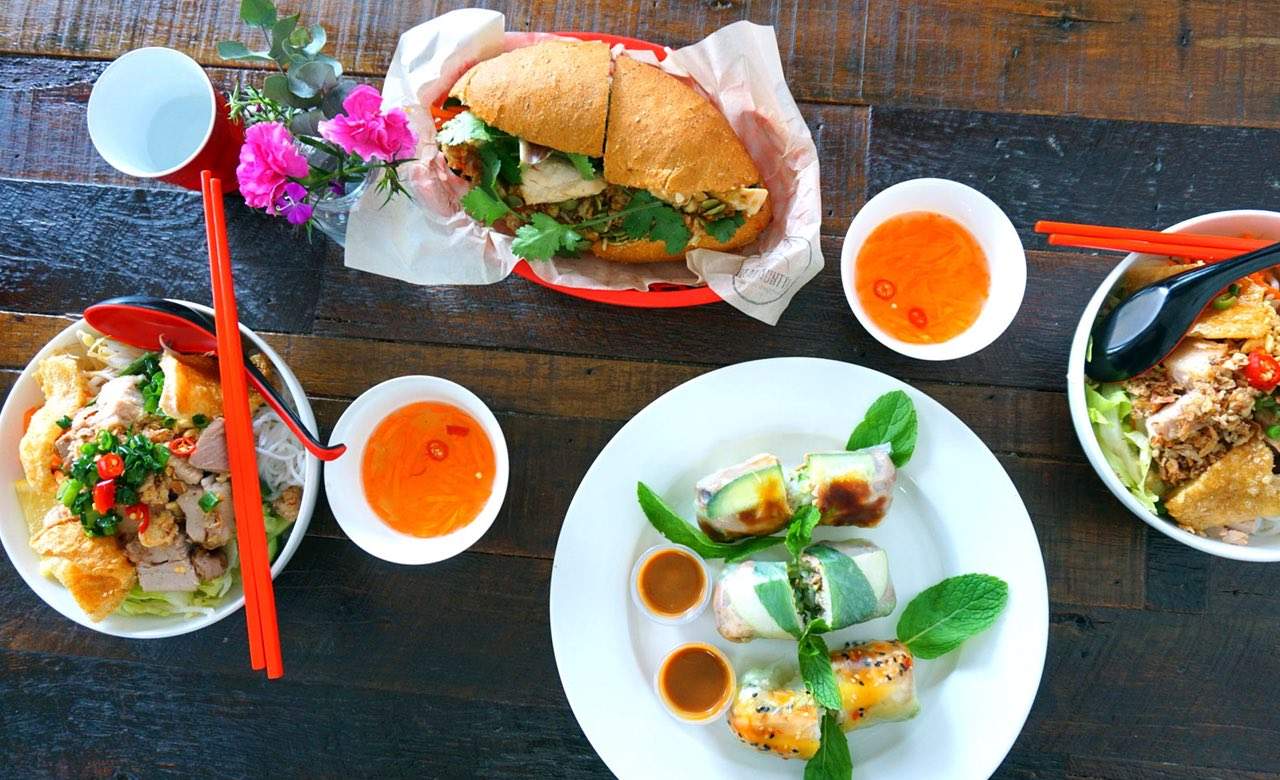 When you're ill chicken soup is a liquid of magic properties. For the pangs of too much bourbon or champas, a steaming bowl of soup can prove equally healing. Enjoy a beef pho at Great Aunty Three, frothy pork ramen at Ippudo or a juicy bowl of wonton soup at your favourite haunt in China Town. Hydrating with gallons of green tea while you're there is highly recommended.
#3 Keep drinking
Now this option is only for the most seasoned off drinkers. Top that fabulous weekend off with a spiced bloody mary. Head to Manly Wine or Papi Chulo by the water and enjoy that celery swirled hair of the dog. For those who can stomach it a mimosa offers the kick you need and a little vitamin too.
#4 Feast on El Jannah
Sometimes the best of healthy intentions just won't cut it. Forgo the juice, the poached eggs and order for more than one at the tasty hero that is El Jannah. This is no ordinary chicken shop. Charcoal chicken, a variety of kebab meats and chips that will have you devouring a large on your own. Get a skewer on the sider too, you'll regret not trying it. Gather a crew and taste the whole menu together.
#5 Sweat it out
You may not feel like it but it will ensure you sleep like a baby tonight. Put that activewear to work and take on a low intensity walk, The Bay Run, Bondi to Coogee, Manly to Shelley, Barangaroo or even Pyrmont foreshore. That way you most certainly earn whatever food you fancy however off kilter it is. A stop by Zumbo's after the Bay run, a little Messina after the Bondi walk or perhaps it's Doughnut Time in Manly. Treat yo' self, that diet starts tomorrow.
Image source: Wikimedia, Concrete Playground, Manly Kitchen, Zomato, Richard Tulloch.